Affordable NVIDIA Shield Android TV with 4K Ultra HD Video and Game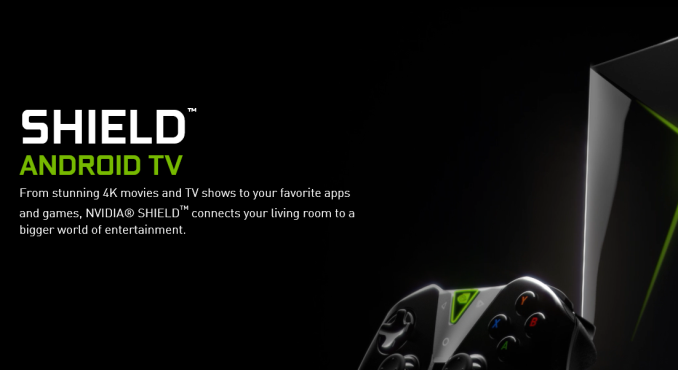 NVIDIA Shield Android TV offer awesome gaming and streaming experience by 4K Ultra HD Display.
If you look for compact platform to watch movie, stream video, and play game in one console, then NVIDIA Shield Android TV will give you satisfied answer. Shield was introduced by NVIDIA at GDC 2015. Following the Shield Portable and Shield Tablet, NVIDIA released a set-top box Android TV lately. Actually, the NVIDIA Shield is more than Android TV. It is even 'smarter'.
As an Android TV, surely you can use this NVIDIA to watch your favorite TV program. The picture displayed on the screen would be absolutely awesome with newest technology from NVIDIA called TEGRA X1. A brilliant 4K definition will be displayed by using this shield. This Shield can change whatever display devices you have, such as monitor, TV, and projector.
NVIDIA is well-known as powerful gaming hardware. This NVIDIA Shield Android TV is powered with octa-core 64-bit CPU. It is able to play videos and games very well. Meanwhile, the graphic card is originally powered by NVIDIA Maxwell with 256 CUDA cores. For supporting the performance, this Android TV is utilized with 3 GB RAM and internal storage for 16 GB. Moreover, NVIDIA is still providing extra space for users. It provides microSD slot which can be exploited into 128 GB. So, you can save your favorite movies and videos and obviously your favorite game.
This device is able to run brilliantly some big games with 4K Ultra HD. Games such as Borderlands The Pre-Sequel and even Crysis 3 can play very well in this platform. Everyone especially gamers must be satisfied with the performance and display. It is something unpredictable for some gamers as the CRYSIS 3 is a game need ultimate computer to run.
All the benefits are packaged in a device. What about the price? I think this case is also unpredictable and unexpected. The standard version is tagged about $200 and for the Pro version is only $300. With all you can get from that Android TV, such as powerful processor, 4K Ultra HD display and 7.1 stereo sounds, that price is relatively cheap. The price is including game controller and TV remote in a package. Those are connected by Bluetooth.
So, what are you waiting for? With affordable price, you will get awesome gaming and streaming experience with 4K Ultra HD display. Maybe this is the serious competitor for the same platform, such as Amazon Fire TV, Apple TV, and so on.
Affordable NVIDIA Shield Android TV with 4K Ultra HD Video and Game
Reviewed by
Android Review
on
January 07, 2017
Rating: