LG V20; Upgradeable up to 2 TB External Storage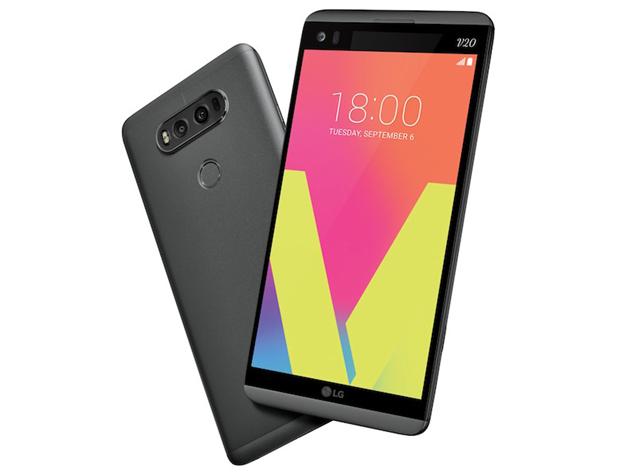 LG V20 is new flagship phone from LG continuing LG V10 that has high-capacity of external storage up to 2000 GB.
LG has their flagship phone in LG V20. It is the phone that you can get everything from an Android phone. The camera, processor, and even design are leading in their class. This phone has covered 4G LTE network that can transfer data up to 100 Mbps. Released in September 2016, this phone represents the existence of LG in smartphone market.

You May Like
It is rare to get a phone today with removable battery and microSD slot. But, you will get those two features in LG V20. This phone provides extra-large storage as their provide microSD slot that can be used for microSDHC and microSDXC too. You can upgrade the capacity of storage up to 2000 GB. That is something awesome and the biggest ever for a smartphone. V20 bring 64 GB built-in storage that provides 50 GB of Maximum user storage. With RAM 4 GB, this phone guarantees to show great performance.

Fast Processor
As a flagship phone, LG V20 has applied best chipset for today. This phone brings Qualcomm Snapdragon 820 chipset which is the best for LG phones ever. The quad-core processor 2.1 Ghz works in 64-bit. Based on Geekbench test, this LG flagship phone beats Google Pixel, Samsung Galaxy S7 edge, and OnePlus 3T. It is only beaten by iPhone 7 plus. It describes how powerful this phone is.

It Has Secondary Screen
The V20 predecessor, LG V10, has secondary screen technology which is helpful enough for users. That secondary screen is able to present better brightness and contrast in display. It seems like Super AMOLED technology used by Samsung. Moreover, the secondary screen that covers the main screen gives more protection for the screen. The function is like gorilla glass.

The LG V20 screen has 5.7 inches wide that looks like phablet. It uses IPS LCD technology and FHD display with 513 ppi. Meanwhile, the camera is good enough for a flagship phone. It has 16 MP on primary camera with Dual LED. Moreover, the camera is able to record video with 4K video quality. For the front camera, LG offers 5 MP to provide better selfie picture.

It may not be the best flagship phone today, but LG V20 offers something that other flagship phones are never had. The removable Li-Ion battery 3200 mAh which have 8 hours talk time is something exclusive from this phone. Moreover, the phone which has priced for about $760 provide microSD slot upgradeable to 2 TB.
LG V20; Upgradeable up to 2 TB External Storage
Reviewed by
Android Review
on
January 31, 2017
Rating: